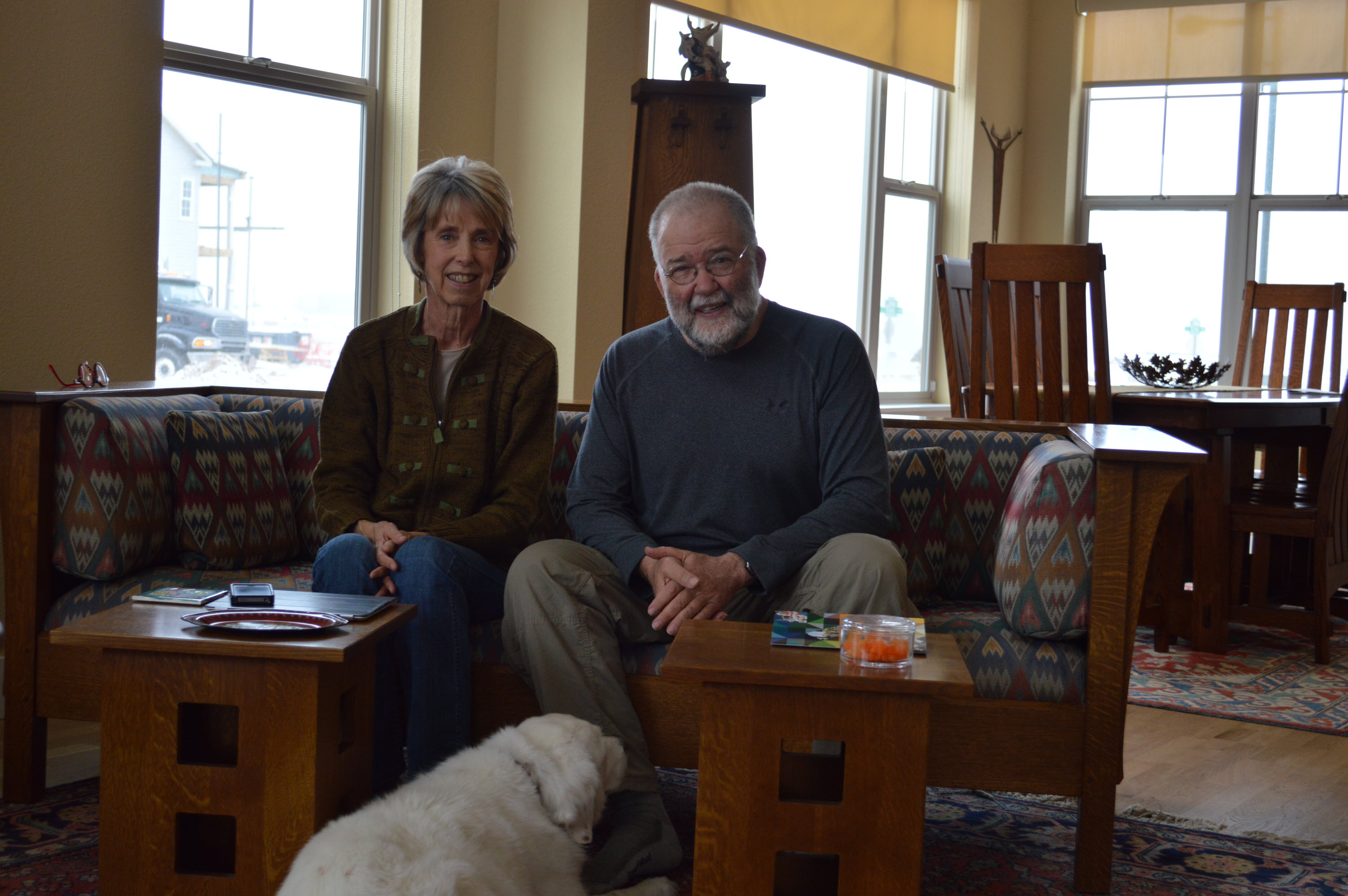 Laurie Christensen and Paul Carrara were looking for a connection.
A link to community. Open space. Area amenities. And what matters to them.
They found it all in Central Park.
"A lot of the things I was used to doing in Wash Park are already planned here," Laurie said. "It wasn't a culture shock."
The couple moved into Wonderland Homes' Heritage Collection right before the new year.
"We lived in the Wash Park neighborhood for 20 years but were seeing too many homes scraped to build something new," Paul said.
"A lot of them just weren't done well, and we wanted to try something new. We had never lived in a brand new house," Laurie said.
Now, they're already meeting the neighbors.
"One of our neighbors just brought us a bottle of wine," Laurie said. "And by mid-February, our courtyard will be fully occupied. Things are moving."
She and Paul are in the communities eighth neighborhood, Conservatory Green.
"We love that it's connected to open space – there's green space on either side of us … and we can jump on our bikes, ride the Sand Creek trail and connect to the South Platte River," Laurie said. "We looked at other communities, but they just didn't have the same access."
The couple plans to garden, and they appreciate the low maintenance of their landscaped courtyard.
"We also needed a main-floor master, and I wanted the laundry to be on the first level," Laurie said. "We're retired, so if something happens and we can't handle the stairs, we'll still be OK."
She said the home's craftsman style matches their personal taste and furniture.
"I've been collecting our furniture for years," Laurie said.
She and Paul often walk to the Starbucks in The Shops at Northfield  and are regulars at the Central Park Recreation Center.
"That's a first-class exercise facility," he said.
They also make time for the Farmers Market and love the Master Community Association's Active Minds series.
"The first month here has exceeded our expectations," Laurie said. "The events and everything make it easier to feel connected to the community."
Meet other homebuyers who are helping Central Park take shape!