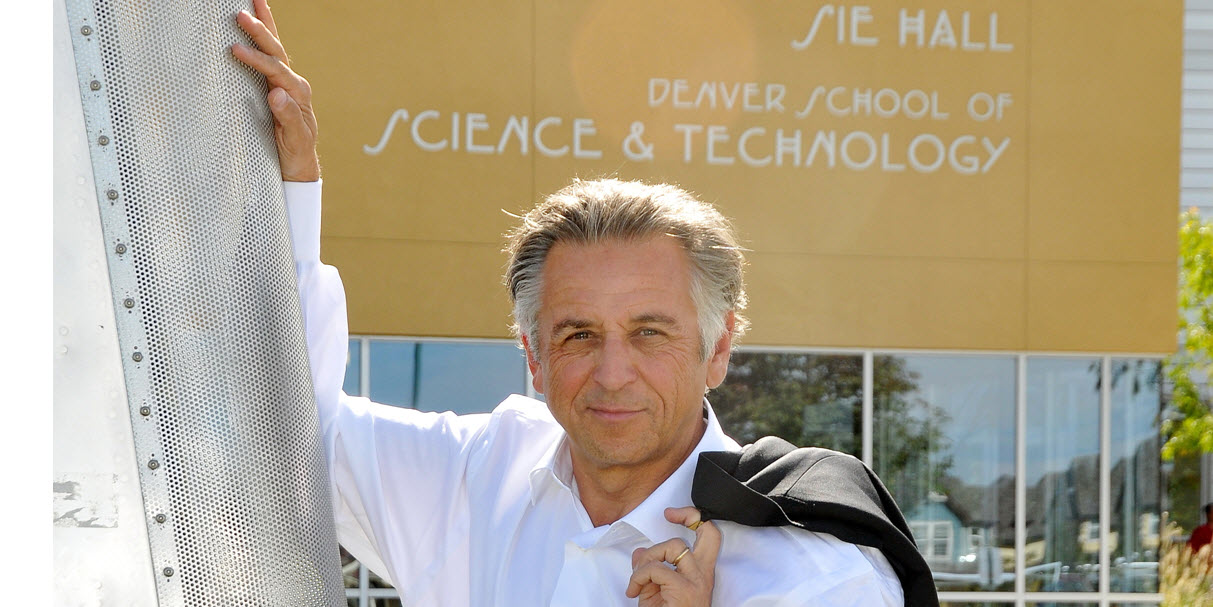 (Photo courtesy of Stevie Crecelius and Colorado Expression)
From the very beginning, David Greenberg knew the Denver School of Science and Technology (DSST) would be different.
"There are three things that we knew we would need to make it successful," said Greenberg, the founder of DSST's top-performing charter schools. "We stated from day one that we had high expectations from our students. And number two, the school culture was going to define the expectations … not just for the teachers, but for the students as well. Last but certainly not least, we needed a charismatic academic visionary … we did a national search and found the perfect leader in Bill Kurtz."
The DSST network began in Central Park in 2004, only two years after the community's first residents moved in. To date, 100% of the school's high school graduates have been accepted to a four-year college.
More than 40% of students also come from lower-income families, and the school pulls from more than 80 areas around the Denver area – all attracted to DSST's curriculum and environment of diversity and mutual respect, Greenberg said.
The school's mission is simple: "DSST Public Schools transforms urban public education by eliminating educational inequity and preparing all students for success in college and the 21st century." And this mission has spread to five, new DSST campuses, including a middle school.
"Everyone has laptops, and they're using them to analyze their own learning," he said. "The students see a correlation between what they're learning today and what they're able to do with that knowledge down the road."
Greenberg said another goal is to always keep the students moving, physically transitioning them to different activities and keeping them engaged instead of only in one classroom or one desk all day. The DSST campuses also have elements such as competitive sports, a robotics team, a video elective, a mandatory internship for juniors and a final presentation for high school seniors to further each student's learning.
"The goal of DSST is to help make Denver Public Schools the number one, urban district in America. That's our goal," he said.
Today, DSST's high school has consistently been the highest performing school in the district. Of the 2012 graduating seniors, 100% intend to pursue college, and 51% are among their family's first generation to do so.
But Greenberg remembers the charter schools' humble beginnings.
"I had my office in a trailer alongside some of the first homebuilders. There wasn't even running water –there was nothing out here in 2001," he said.
Now, DSST will open its seventh campus next year with a plan for 10 schools by 2019. The 10 schools represent 15% of all students in Denver Public Schools' grades six through twelve.
"We thought that was about right in terms of the demand for this type of educational model," Greenberg said.
Learn more about DSST: Visit DSSTPublicSchools.org!