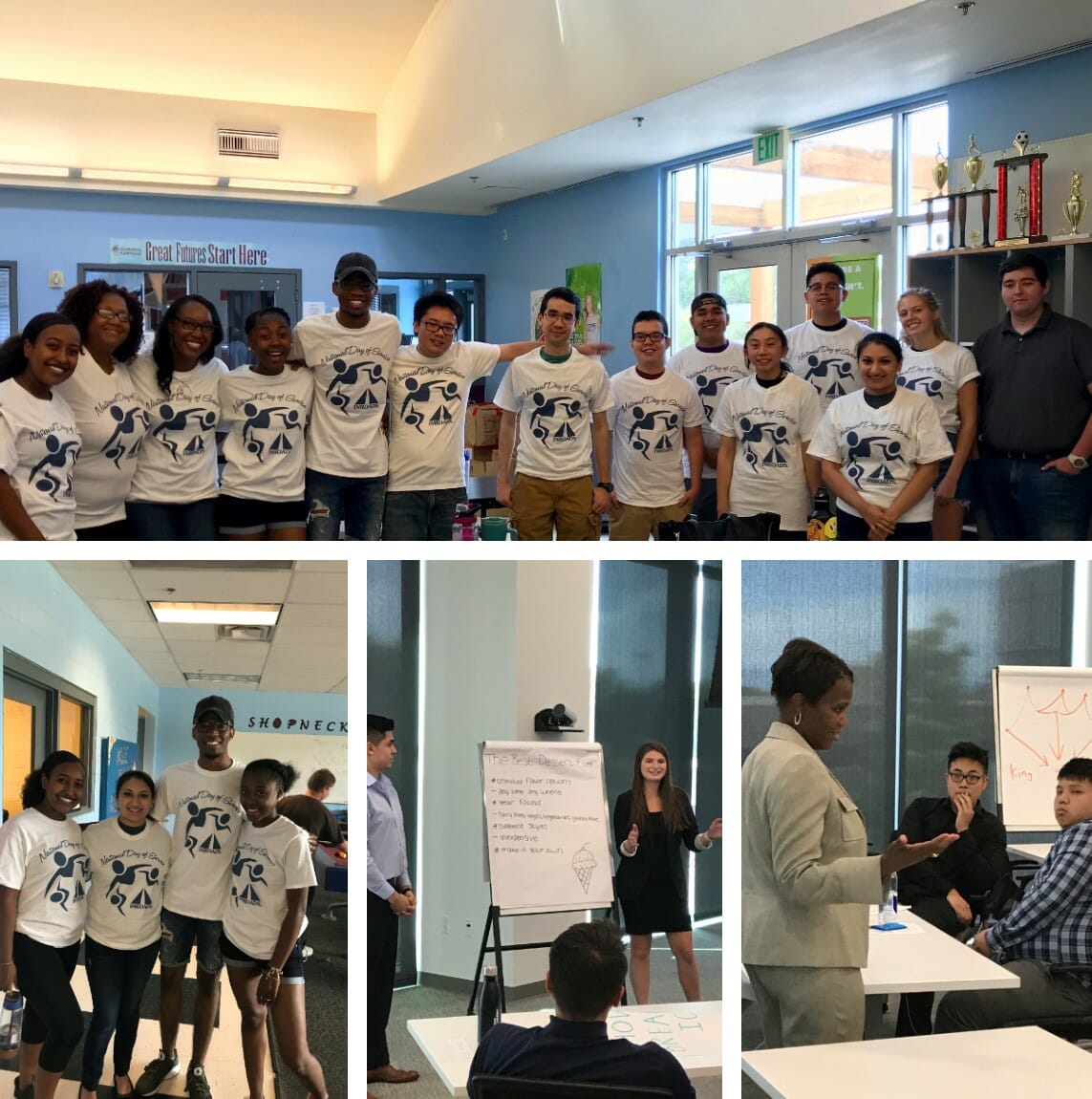 There are a lot of high achievers in Central Park.
In fact, many of them have been profiled right here on Denver80238.com. Teachers, elected officials, non-profit executives, firefighters, realtors, doctors. You'll find them all in this beautifully and sought-after community.
But did you know there's a non-profit program that helps continue fueling that pipeline of community leaders – starting in college?
INROADS, a non-profit organization that creates pathways to careers for ethnically diverse high school and college students across the country has been doing that for more than fifty years – and they have offices adjacent to Central Park!
The mission of INROADS is to deliver innovative leadership development programs and creative solutions that identify, accelerate and elevate underrepresented talent throughout their careers.
Simply put – INROADS identifies underserved, diverse college students and, once hired for summer internships, develops their leadership skills via extensive professional development training, monthly coaching sessions, and PAID internships with the organization's over 150 Fortune 500 corporate partners.
The students, fueled by the mission of INROADS founder Frank C. Carr, are also tasked with giving back to the community each year by participating in a coordinated volunteer project in the community during National Day of Service.
The goal is to have these students placed in full-time jobs with the companies with whom they intern after graduation as corporate ready leaders – ready to run organizations and lead their communities.
INROADS also positions its graduates to advance in their careers and help employers foster diverse and inclusive workplaces long after they've left college.
Check out what INROADS alum and Central Park resident (Conservatory Green) Lori Massop Pace has to say about the program:
I came across my INROADS acceptance letter a few months ago and was reminded how INROADS changed the trajectory of my life as a leader," she says.
"I received a paid INROADS internship when I was in college and not only learned real-life professional development and skills, I also acquired the skill to network, negotiate and know my worth. Not to mention, I got a job with my corporate sponsor right out of college!
"I experienced the power of being surrounded by greatness. It gave me a new sense of self-esteem and courage to stretch and grow infinitely, which has lasted to this day."
Here's how it works:
College students with a 3.0 minimum G.P.A. apply to the INROADS program via www.INROADS.org, uploading their resume and current transcript. INROADS' Fortune 500 corporate partners inform INROADS of the internship positions they wish to fill for that summer (usually 10-weeks per summer). INROADS then reaches out to the students whose credentials match what the partners are looking for (e.g., engineering majors, those with project or extracurricular experience, etc.). Once students apply to those positions, INROADS coaches them and provides them with candidate prep sessions and mock interview to increase their chances of being hired. If hired, they become full-fledged members of INROADS with access to year-round coaching, intense professional development training, and, if necessary, help with landing positions with INROADS affiliated partners.
If you're a college student, about to be one, or are the parent of a college-bound student, check out INROADS to give them a head start on their legacy.
For more information about INROADS and/or to have your college-bound student apply, please visit www.INROADS.org, or email Programs Director Tracy Williams at twilliams@inroads.org.