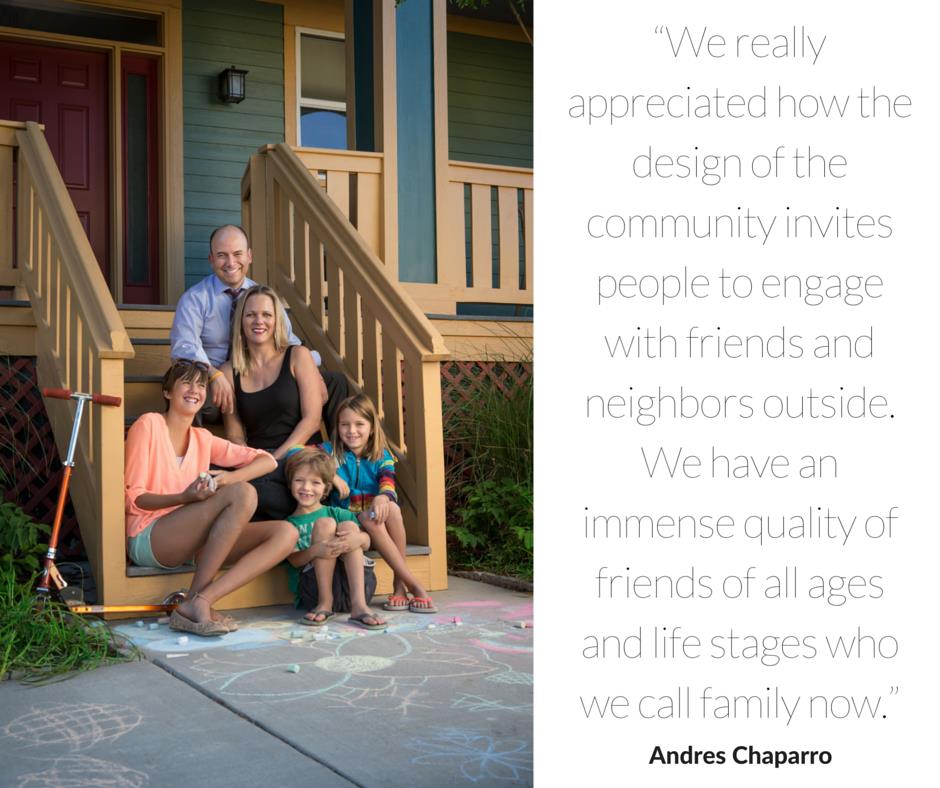 Andrés Chaparro is the General Manager of Telemundo 25 Denver / KDEN, the NBC Universal-owned television station that serves Spanish-language viewers in the Denver market. He has been with Telemundo for more than 10 years in a variety of leadership roles and is passionate about bringing to life the Hispanic culture through mass communications. At Telemundo Denver, Chaparro has managed and overseen a significant expansion made to the station's local newsgathering efforts that has helped better serve Colorado's Spanish-language communities. Originally from Bogotá, Colombia, he began his professional career at an international advertising agency then moved to the United States in 1999 and quickly made a name for himself in Spanish language television—a sector that continues to grow across the country.
Chaparro and his family were relocated to Denver from Chicago in 2010, when he was offered the Station Manager position. They began looking for a home for their growing family and were originally drawn to older neighborhoods like Park Hill and the Highlands. It wasn't until they had the opportunity to attend a barbeque with several other couples from Central Park that they realized the inclusive and diverse community that existed in the neighborhood.
"After meeting several couples who raved about the quality of life and excellent family friendly amenities, we realized this was the right environment for our kids and now don't foresee moving again," said Chaparro. "We really appreciated how the design of the community invites people to engage with friends and neighbors outside. We have an immense quality of friends of all ages and life stages who we call family now."
The most important thing in Chaparro's life is his family — and he relishes the time he spends with them at their home in Eastbridge. His wife Martina, originally from Germany but raised in the US, is a Term Faculty Member at Regis University. Together, they have three kids who are six, eight and eleven, and spend their weekends together at F-15 pool or riding bikes to the 29th Avenue Shops for their weekly family tradition of going to Einstein's Bros. bagels for Sunday morning breakfast.
"We love so many things about the neighborhood, but our favorite place is home," said Chaparro. "We spend as much time here as we can…in the garden harvesting our veggies, having friends over and feeding our five chickens who are in the yard!"
In his current role at Telemundo Denver, Chaparro oversees the overall management of the station's broadcast, sales, marketing and digital operations.  The enhancements he spearheaded include the launch of a new half-hour weekday newscast at 4:30 PM and the hiring of additional newsroom employees to support the boost in local news.
In addition to his professional work, Chaparro is deeply committed to improving the community. He has worked tirelessly with the Denver Police Department on various public service announcements aimed at empowering Denver residents and stopping crime. He also sits on various community boards, including the Colorado Broadcasters Association, the Early Childhood Leadership Commission and the American Diabetes Association of Colorado, where he is the Chair for the "Por Tu Familia" board. Chaparro is the recipient of the American Diabetes Association 2013 "LEARN" Outreach award and the Centro San Juan Diego of Denver 2013 "REBOZO" award. Chaparro holds a degree in marketing and advertising from Politécnico Grancolombiano University in Bogota, Colombia.
The Central Park community is among Denver's most dynamic and vibrant—filled with passionate people who believe in strong community involvement and improving the world around them. Central Park is home to an eclectic mix of growing families, young professionals, empty nesters and numerous stand-out community leaders who are making positive change throughout Denver, the region and the world. One such person is Andrés Chaparro…