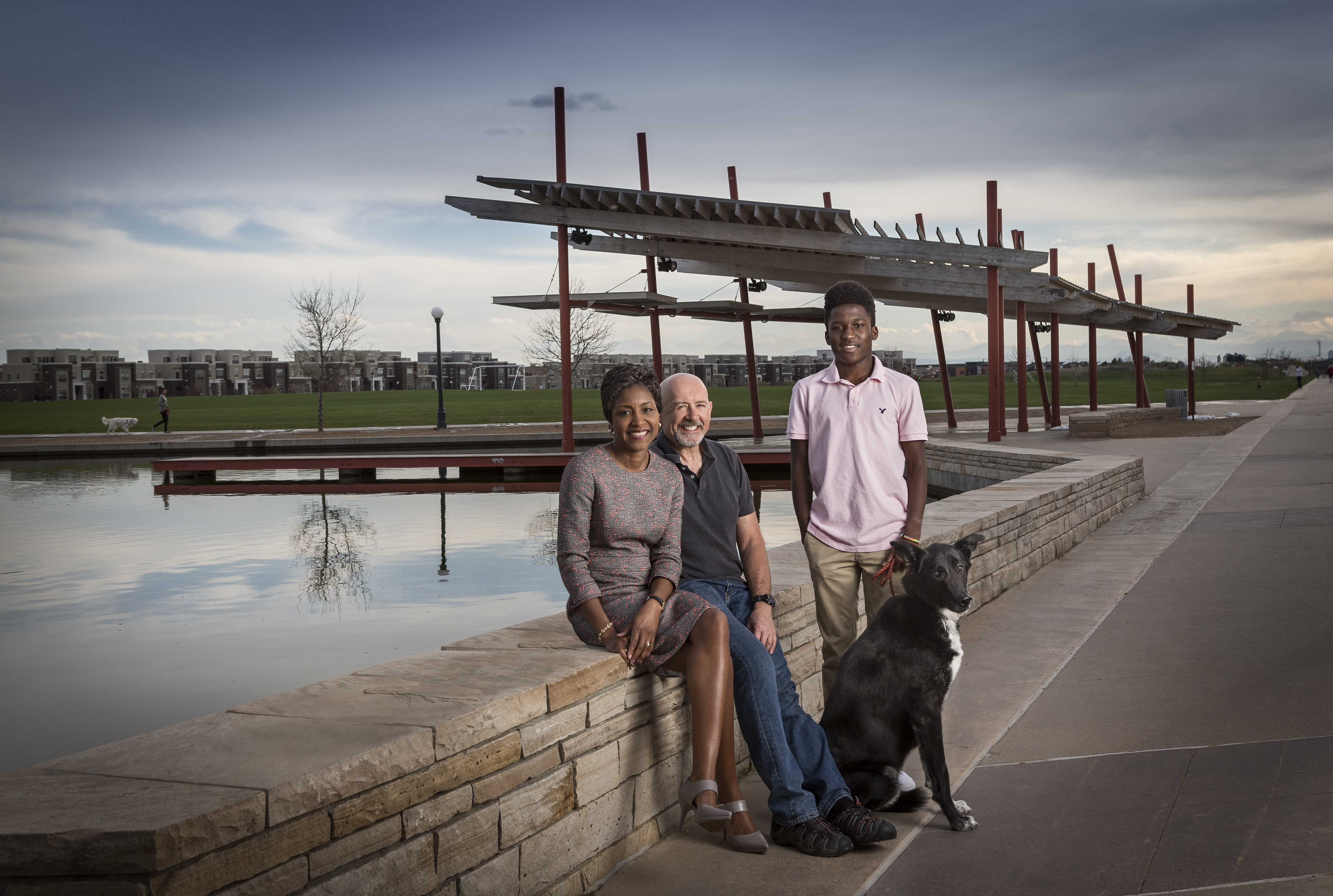 It takes a village.
This is a common phrase heard around Central Park and one many parents here live by—sharing advice, resources and childcare responsibilities with each other. Benilda (Benny) Samuels, a long time resident, understands the importance of this concept in a particularly poignant way—both as a mother to her teenage son and as Chief Marketing Office for Nurse-Family Partnership ® (NFP).  This Denver-based nonprofit serves over 30,000 low-income, first-time moms in 43 states who don't have a village to share their parenting challenges. Benny works with these mothers to offer a knowledgeable nurse as a resource during their pregnancy and continued support through their child's second birthday.
"I often think about the village of moms at Central Park —from the clubs and blogs to the incredible support they give each other, and it strikes me that all first time moms regardless of age or socioeconomic factors, have the same concerns and fears," said Samuels. "Nurse-Family Partnership helps create this village concept by providing a trusted resource to the new mothers– answering questions, allaying concerns and teaching them how to be the best parent they can be. Our nurses are often the one and only person telling them they can do this."
Over three decades of research show that Nurse-Family Partnership is successful in improving maternal health, preventing child abuse, increasing children's school readiness and reducing juvenile crime. Participation is free and voluntary for the mother.
Born and raised in Panama, Samuels moved to Denver at 17 to attend college and has spent most of her adult life in the area. She started her career in advertising, but quickly realized her passion for the nonprofit sector and desire to improve the life of the less fortunate. Prior to taking her current role on at NFP, Samuels was the president and CEO of Pura Vida Consulting – a bilingual marketing and communications consulting firm. She also served as vice president of marketing communications at Mile High United Way, where Samuels led the strategic marketing and communications division and increased donor engagement. In addition to all of this, she considers her role as mother among her most important.
"I am proud of the fact that every day I am the best parent I can be, and I know this is largely because I am fortunate enough to have the tools, resources, help and support that I need," said Samuels. "My husband and I continually try provide experiences to our son that remind us all of just how lucky we are compared to so many people out there."
In addition to her day job, Samuels has created her own innovative nonprofit organization that leverages the numerous mothers she encounters in her daily life at Central Park. She created Project Style's Pop-Up Shop, which gives mothers the chance to buy and curate styles and fashions from the LA fashion market. She started these Pop-Up events in her home with a few neighbors, but they quickly became so popular that she needed to find larger event spaces. She decided to combine her hobby with a philanthropic cause and now connects with various nonprofit organizations to produce the events together.  Benny gives 15-20% of the proceeds to the charity. Her next event is coming up the weekend of May 19-21 at the Center for African American Health (on the Clayton Early Learning Campus), which will be three consecutive nights of networking, shopping and supporting a great cause. For more information go to www.Projectstyledenver.com.
Benny lives with her husband John and son in Eastbridge. John is an avid touring cyclist and has completed cross country rides (Washington to Virginia) and across Europe (last year, Denmark to Italy) touring rides; solo and unsupported.  He was also one of the founders of Denver's B-Cycle. Her 17 year-old son attends Denver Christian High School and is an avid basketball player.  Together, the family enjoys the numerous parks in the community as well as meeting for dinner at The Berkshire for the fried pickles. Benny also likes the various shops in the neighborhood including Semplice and Plum Consignment.
The Central Park community is among Denver's most dynamic and vibrant—filled with passionate people who believe in strong community involvement and improving the world around them. Central Park is home to an eclectic mix of growing families, young professionals, empty nesters and numerous stand-out community leaders who are making positive change throughout Denver, the region and the world. One such person is Benilda (Benny) Samuels…