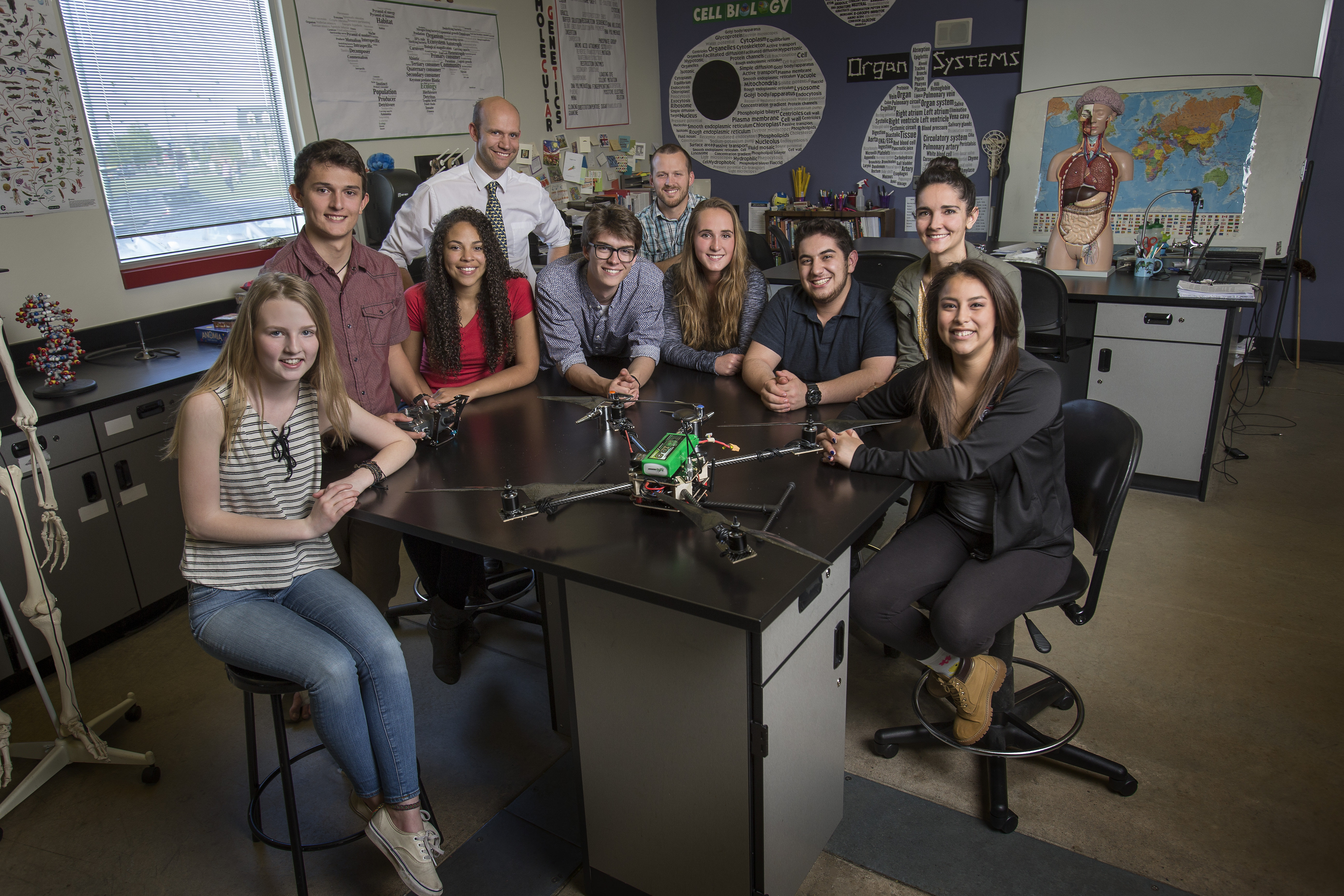 Central Park is widely known for its large contingency of action-driven residents, who are committed to making thoughtful and positive impacts throughout the world. That same passion is being passed along to the next generation of youth. This summer, eight local students and two teachers from Denver School of Science and Technology (DSST) are taking a life changing trip to Uganda and Rwanda that will give them a view of the world through a global lens. Through a partnership with the Global Livingston Institute (GLI), several of DSST'S brightest and most ardent students will travel to East Africa to listen and learn by engaging in a dialogue with community members.
"We find that Central Park is a particularly welcoming and engaged community and we have had a lot of interest in participating," said Donalyn White, Development Director of the Global Livingston Institute. "In a trip like this, a lot of students expect to change something in Africa, but so much of it is changing yourself and turning that passion into social action."
This program enables youth from DSST to participate in a unique immersion trip where they can learn directly about conservation and biology from local park rangers. The mission of the Global Livingston Institute is to educate students and community leaders on innovative approaches to international development and empower awareness, collaboration, conversations and personal growth.
"The DSST and GLI partnership is one that fits perfectly together. DSST has a brilliant student body—many of whom are interested in medicine, engineering and conservation—making them a great fit for a trip like this," said Lewis McAll, Denver Schools of Science and Technology Biology and AP Biology Teacher. "It is structured in a way that inspires these kids to really push their comfort zones, and now that they have listened and thought, they get to act."
This is the second year in a row that DSST students have participated in the GLI Immersion experience. Last year, one of the students, Max Alger-Meyer, participated in the trip and saw a need for a drone to be used by park rangers to monitor animal populations in Akagera National Park, located in Rwanda. When Max came home he took action with his good friend Nathan Lepore—making the creation of a drone their senior engineering project that will aid in this process. Park rangers currently survey animal populations in the park's marshlands using helicopters, but such activities are limited in scope by the expensive price of fuel.
"We get kids like Nathan and Max who learned about a problem that the parks are facing, and then take action," said Lewis. "These two students found a reciprocal partnership— the community needed a camera drone and they needed a senior project. This is the completely innovative, spontaneous, and inspiring work that we strive for through education."
There is a rigorous application process and a tremendous amount of interest from the community to continue this opportunity for future students. While only a few students can attend, the experience extends beyond just those on the trip. It inspires the entire student body and extends their current worldview.
"While traveling with the GLI, the focus is not to fix Africa, but to listen and think about the experiences and how these can be applied at home," said White. "The goal at the GLI is to individualize the experiences and make the time in Uganda and Rwanda transformational and life changing!"
If you would like to help fund this project click here.
The Central Park community is among Denver's most dynamic and vibrant—filled with passionate people who believe in strong community involvement and improving the world around them. Central Park is home to an eclectic mix of growing families, young professionals, empty nesters and numerous stand-out community leaders who are making positive change throughout Denver, the region and the world. One such group are a team of students and teachers at Denver School of Science and Technology (DSST)…