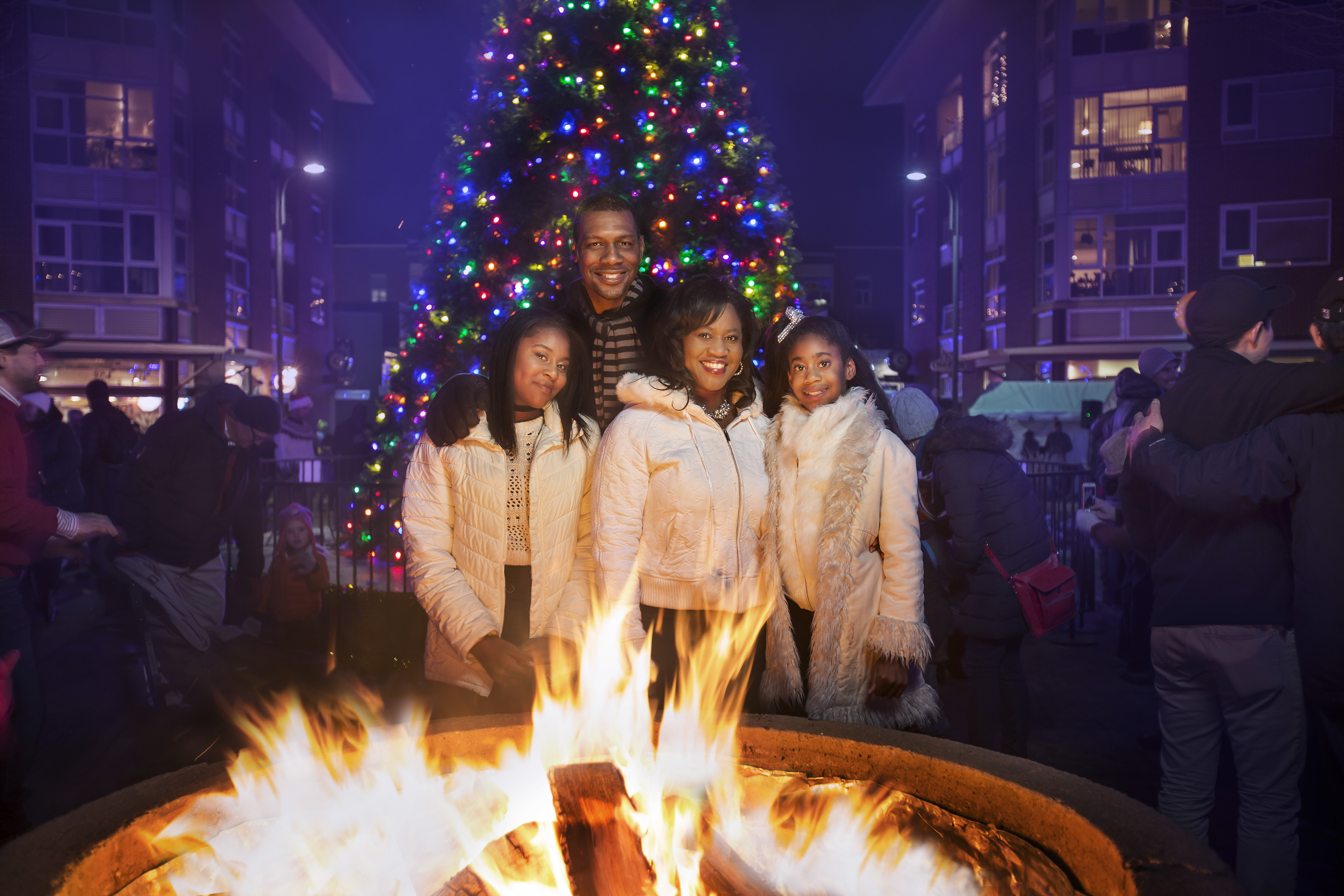 The process of building a great community goes far beyond just building homes, schools and streets. It requires the collective efforts of residents coming together in the pursuit of common goals.  Lori Pace, a mom with a successful real estate career, took it upon herself to galvanize the African-American community of Central Park.  She saw the diverse mix of residents all around her but realized there were few opportunities to connect with one another more deeply. From this concept, she created  Soulfully Central Park, a local forum where families of color in Central Park can connect and share in their daily lives by engaging on a more personal level.  In a few short months, more than 40 African American, Black and Blended families have joined the group.
"Central Park has become a reflection of Denver's melting pot, and I could not be more proud to raise my family here and be a part of this active and thriving community," said Pace. "Soulfully Central Park celebrates what is already here. We are part of the beat and rhythm of the community and we are vibrant and colorful in more ways than one." It is not unusual for Lori to stop people in the neighborhood who evidently have something in common.
While the mission of the group continues to be a tool to connect the community, Pace sees an opportunity for the concept to evolve further.  She believes the affordable housing in the community welcomes working families a unique opportunity to live in a well sought after home in a healthy and thriving community.   Living in Conservatory Green neighborhood is the first step to economically diversifying the neighborhood.  She is committed to investing in sustainable diversity  by engaging multicultural families long- term.  As a real estate investor she knows first hand the benefits both financially and socially.  She considers herself an ambassador to the community by actively recruiting families to one of the nation's most successfully growing community.   Next year, she aims to raise money for down payment assistance for families leasing affordable housing units in the neighborhood — eventually giving them a blueprint and resources to homeownership.  It is equally important to her to help develop roots by welcoming the residents  of the dedicated affordable homes throughout Central Park.
"Soulfully Central Park collectively will have a direct way to help income-restricted families grow and stay in the neighborhood long term," said Pace. "One of the best things about this community is that so many local business owners and home builders live here and are committed to making the community great and have offered to donate resources to this cause."
Pace knows a thing or two about the history of Central Park. Over 20 years ago, Pace worked for the Denver Urban Renewal Authority as a City Planner, where she was introduced to the Redevelopment of the airport during the Master Planning Phase.  This allowed her to see the long-term vision of the Green Book when the land was still functioning as an airport.  Later she did a fellowship with Forest City (now Brookfield Properties) as a part of the Real Estate Diversity Initiative and the Urban Land Institute.  Fast forward to today, together her Husband Terrence who is a Commercial Real Estate Broker with Jones Lang Lasalle are still dedicated to developing and investing in the neighborhood personally as a resident and professionally, Lori A.K.A "DenversRealtor.com" as a REALTOR with Porchlight Real Estate Group Originally from Jamaica, Pace has spent the majority of her life in Denver, growing up with an appreciation for buildings and entrepreneurship that led her to work with her father's architectural firm in different capacities over the years. She credits her need to nurture families to her mother who was a Registered Nurse.
"I could not be more excited that the vision of New Urbansim is a reality beyond just ink on paper," said Pace. "As a busy, working mother I lean on the community around me on a daily basis to help with everything from car pools to play dates to school pick-up.  If it wasn't for the help of this village, I wouldn't be able work Full Time."  She felt pulled between supporting her business and her family along with many other women in the neighborhood who struggled with "Mommy Guilt".  She created"GEMS" Gainfully Earning Moms of Central Park in collaboration with a mom who was new to the neighborhood trying to engage with other families.  She unapologetically claims these women have proven to be priceless and more valuable together.
In addition to her already busy schedule, she is a member at large for the Denver Chapter of the Jack and Jill Foundation, and serves on the Corporate and community fundraising committee for The Beautillion which honors and presents to the Denver Community, Extraordinary African American High School Senior Leaders . Jack and Jill is a mother run organization to help foster relationships with African-American/blended families. She was involved in the Denver chapter from an early age.  This group has a tremendous impact on the local community.  The national programming theme: The Power To Make A Difference drives parents to encourage their children to be natural leaders, promote cultural heritage and participate in community service projects. The Denver chapter will continue to plan and implement quality programming, be a strong support system for families and serve as  leaders / experts in the community.
The Chapter moms often wind down from their meetings at Brixx Pizza for Happy Hour.  Meanwhile She and her girls are frequent patrons of My Best Friends Closet in Northfield, both of which are a short distance from their home in Conservatory Green.  Pace's busy schedule is split between her family ,Selling Real Estate, Inspirational Speaking and her nonprofit work in the community.
The Central Park community is among Denver's most dynamic and vibrant—filled with passionate people who believe in strong community involvement and improving the world around them. Central Park is home to an eclectic mix of growing families, young professionals, empty nesters and numerous stand-out community leaders who are making positive change throughout Denver, the region and the world.