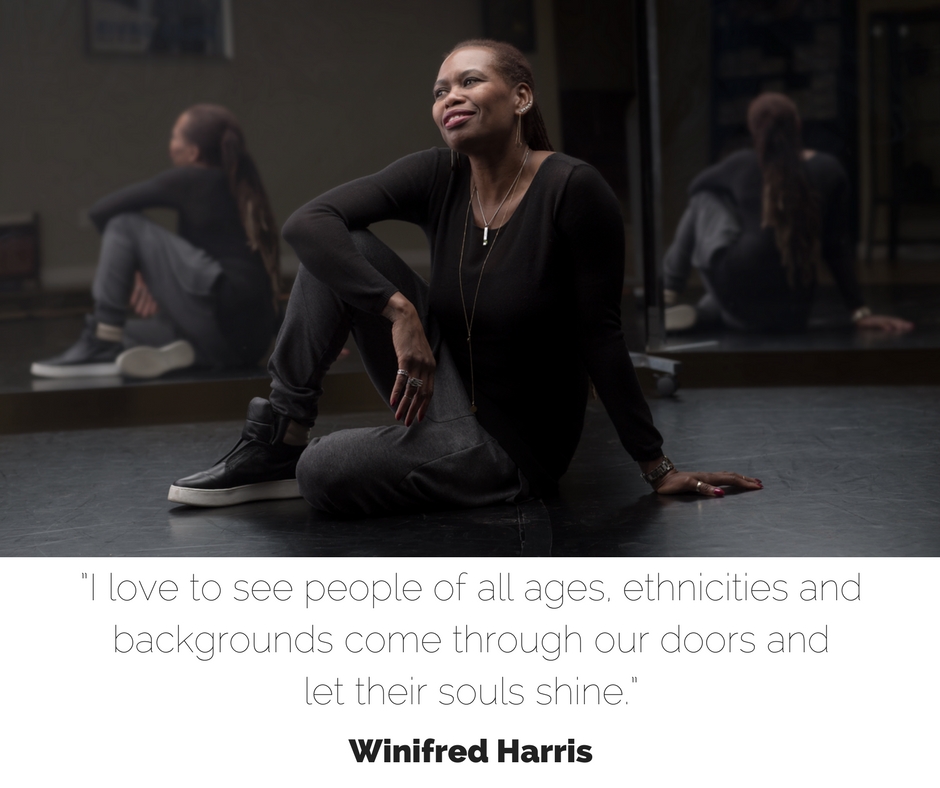 Resident and business owner, Winifred Harris has made it her life's work to cultivate self- expression and to inspire creativity in those around her.  Whether it be teaching the performing arts in her dance studio, Your Soul's Movement, or creating a space where people can connect and exchange ideas at her next endeavor, Intersections, a breakfast concept opening soon in Northfield, she is passionate about creating spaces where people can speak their truth. Harris brings a passion for "opening up the soul" to the community through her entrepreneurial efforts.
A Denver native and resident, Harris grew up in Five Points and discovered dance early on– taking lessons from local choreographer Cleo Parker Robinson. She realized dance ignited her spirit and that it would likely be her life's work. She began performing regularly and later went to the California Performing Arts Institute. After graduating, Harris ran her own dance company in California for 18 years before returning to Denver and opening Your Soul's Movement.
Your Soul's Movement is a lifestyle studio focused on human expression through a healthy mind, body and spirit. The mission is to foster the building of a community that can contribute to their own creativity, by providing an inclusive environment offering arts education with professional performance arts training, inspiring a social connection to the arts.
"Our vision is to contribute to the appreciation and growth of the Performance Arts in all aspects of life, personally and professionally through creative expression in dance, theatre, and music programs," said Harris. "I love to see people of all ages, ethnicities and backgrounds come through our doors and let their souls shine."
The opening of her new restaurant, Intersections offers a similar mission– continuing her goal of igniting passion and connectedness among those around her.
"I wanted to create a place where people could connect with others without a screen in front of them and instead engage in conversation around good food in a lively space," commented Harris. "This will be a community gathering place for all the neighborhoods of Northeast Denver for all ages, races and backgrounds."
Intersections is scheduled to open in April 2017 and will offer a varied breakfast and lunch menu along with coffee and pastries. Harris lives near both of her businesses in Conservatory Green and enjoys the walkability, open spaces and views she has from her home.
"My favorite part of the day is watching the sunrise from my porch."
The Central Park community is among Denver's most dynamic and vibrant—filled with passionate people who believe in strong community involvement and improving the world around them. Central Park is home to an eclectic mix of growing families, young professionals, empty nesters and numerous stand-out community leaders who are making positive change throughout Denver, the region and the world.