The lack of affordable housing in Denver and throughout the state continues to make headlines with both home prices and rental costs seeing some of the largest gains over the last year. For so many, the dream of home ownership is simply out of reach. The effort to create more affordable housing options  has been an ongoing effort by both the public and private sectors.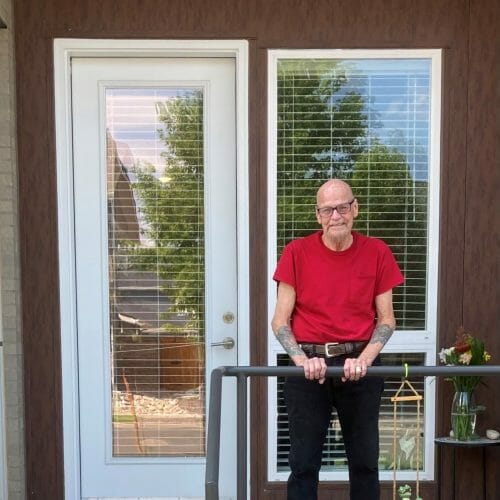 And a big milestone happened last month in Central Park, with the Grand opening of the Central Park Urban Living Condos,  the first 100% affordable condominium project developed in Colorado since the State's condominium legislation was passed. The 132 unit transit oriented condo project developed by Northeast Denver Housing Center, gives households in Denver the rare opportunity to own high-quality, affordable condominium housing in the highly desirable Central Park community.
One of the community's first residents, Zack Gibson and his wife were living in Florida for retirement, when they decided it was time to come back to Colorado. They spent much of their adult life living in Colorado Springs– raising their family and working for the local school district doing HVAC. After a brief stint in Florida, the Gibson's decided they wanted to move back to be closer to their grandchildren. But it didn't take long for Zack to realize  they were priced out of the Denver market and after looking at a variety of options needed to get creative. That's when he found the Central Park Urban Living Condos– an affordable for sale community in the heart of Denver, surrounded by parks, restaurants and transportation.
A few months later, their dream became a reality and they were under contract on a brand new home in Denver for under $200K.
"Ultimately, it was the only way I was going to redeem myself with my wife, to be able to get her to Denver," Gibson said on Tuesday. "And it's been a great process, a process I've never gone through before, but everybody that we have worked with has been excellent."
The Gibson's moved into their unit in August and have been enjoying living just minutes from their grandkids, love the immediate access to Central Park, the numerous restaurants and getting to know their new neighbors.  He says it's a very social and welcoming environment.
"Everyone who lives here is so appreciative to have this opportunity of home ownership," said Gibson. "We have really enjoyed becoming a part of this community and feel so grateful to be in our home."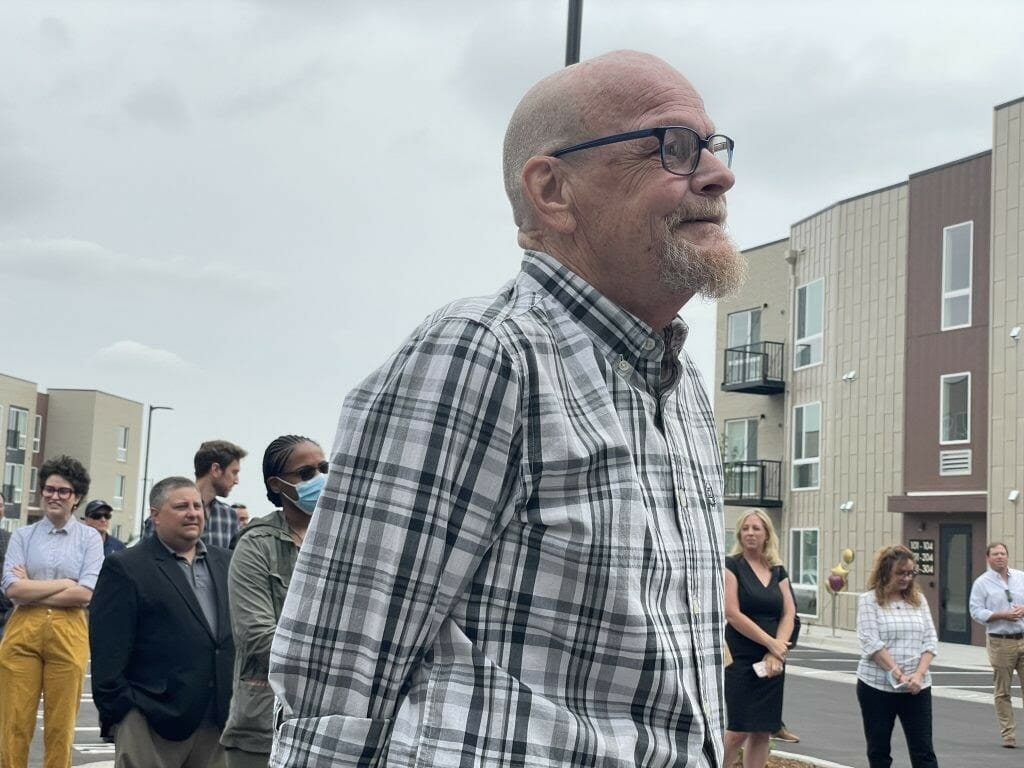 Central Park Urban Living Condominiums is one of many affordable projects that have taken shape in the Central Park community since its inception, creating a diverse and healthy mix of housing types and residents in the thriving community.