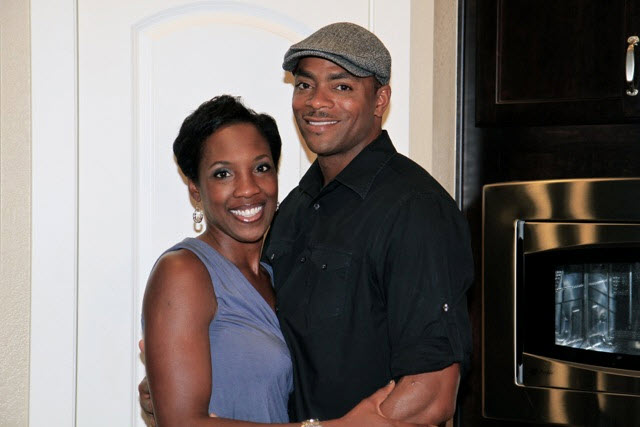 When Ramsey Watkins drove through the community, he knew this was the neighborhood.
"I called my wife, Sabrina, and told her 'I think we found it,'" Ramsey said. "It just felt like this was the right fit in terms of location, the feel of it and what we were looking for."
The couple recently moved into David Weekley's Central Park West collection after relocating from Texas with their two kids.
"We actually owned a Weekley home in the Dallas area … so that helped us settle on Central Park after looking around the city," Ramsey said.
"We knew we wanted to be in the city, where we could walk to things and be close to parks," Sabrina said.
They bought a house near David Weekley's model homes, which are on a street that homebuilder sales representative Liz Finnerty calls "happy land."
"There's always something going on out there," she said.
"We stay pretty busy, but our home is a place where we can relax," Ramsey said. "We love the neighborhood. From football games to Bible studies, we do everything with our neighbors. It's a true community."
"Denver has the friendliest people that we've ever encountered," Sabrina said.
She said the couple also decided to buy in Central Park because of their home's open floor plan and energy-efficiency. "David Weekley really has a reputation for quality."
Liz said buyers also appreciate the relationship they have with the builder.
"I tell people they're getting a builder that's going to talk with them every week, and they're going to be part of the entire process," she said. "Even if it's a weekly email, you know what the next phase is in your home's construction."
Now, the Watkins' kids are in school at William R. Roberts Elementary School and the Denver School of the Arts. One is also in a youth soccer program at Dick's Sporting Goods Park.
"There's a lot that we love about this community," Sabrina said. "We love that it's dog friendly … and I even have a plot at the Urban Farm."