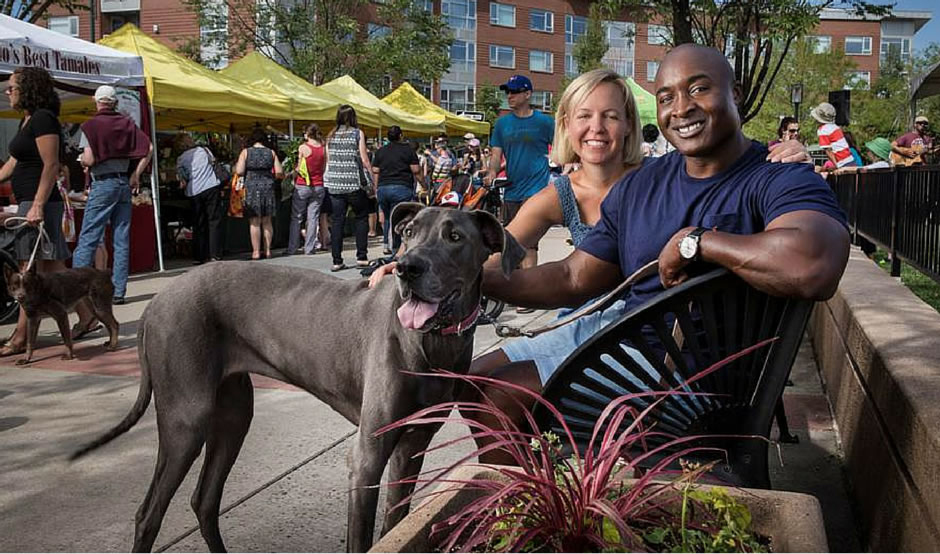 John Keene knows all about energy-efficient homes.
He has been a certified EcoBroker since 2006, giving him the expertise to educate his clients about their homes and spot the sustainable features in his own house.
"A lot of it has to do with environmental conditions," he said.
Keene moved to Central Park in 2006 with his wife, Maureen, and their daughter, Mia. The family rented and then moved into Thrive Home Builders' Solaris Collection this year.
He said the collection's floor plan works for his family, but the home's solar panels and energy efficiency were a very nice bonus.
"Thrive Home Builders even takes it a step further – they pre-pay the lease on solar panels, which makes it really simple for the homebuyer," Keene said. "It will be really interesting to see what type of impact the solar makes."
Thrive Home Builders also offers a Zero Energy Option, which showcases the Colorado homebuilder's sustainable efforts.
"Thrive Home Builders' Zero Energy Home includes a fixed energy bill of $16 a year, and is creating a lot of buzz, while driving new levels of traffic into our model homes," said Margaret Sandel, a sales consultant with Thrive Home Builders. "Ultimately, offering this Zero Energy Option highlights how outstanding our base home truly is.
"We have also built an incredible Building Science Center in our model home to educate the uneducated buyers about all of the features and benefits that are built into the home structure of the Solaris Collection, most of which come standard in Thrive's base home."
Still, many buyers are similar to the Keenes.
"I think, initially, the floor plans and functionality of the homes appeal to buyers," said Mike Carey, a sales consultant with Thrive Home Builders. "We're focused on a good use of space … and homebuyers then get hooked on the energy aspect of the homes."
The Keene's new home is in the Central Park West neighborhood.
"We really like being here on this side," Keene said, adding that the family's looking forward to Central Park's future commuter rail connection in 2016 and nearby events in the East 29th Avenue Town Center. Mia is also planning picnics with friends at The Harvest Table along the neighborhood's mews.
"Obviously, in the summer, there's just so much to choose from," Keene said.