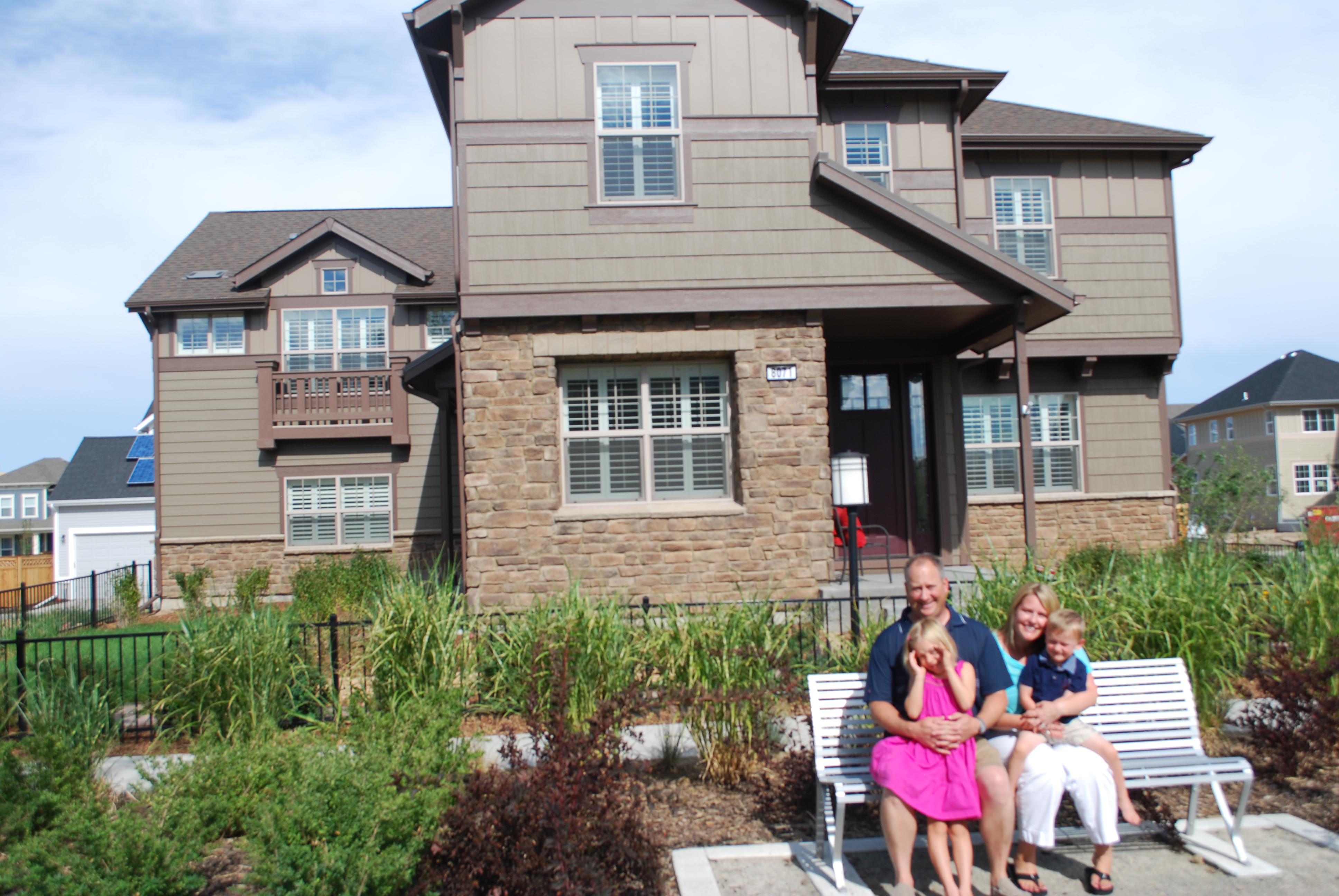 Patrick and Kristen Golden needed a larger house.
"We wanted this house," Kristen said about the couple's new home by Infinity Home Collection. The home is part of the builder's Pure Collection, and twice the size of the couple's last Central Park house to accommodate two kids and space for Patrick's office.
"We love the floor plan and the quality of this house," Patrick said. "It's a lot bigger, but the energy bills are the same as our last house. The home is built very tight – I can tell."
"We love the marriage of Central Park and Infinity Homes because all great collections start with a fabulous location. The community provides that perfect canvas," said Dave Steinke, general manager for Infinity Home Collection. "Our product resonates with the community too – people that appreciate great design inside and out and take advantage of the rich amenities available."
Pure even won an industry award this year!
In addition to their home, the Goldens decided to live in Central Park for its proximity.
"The 10 minutes to downtown was a big factor," Patrick said. "I also travel to the airport a lot, and we knew we wanted a new build."
Now, they encourage their friends to move.
"The community just has a sense of community. There's always something going on, so you're never bored on a Saturday night," Patrick said.
"The concerts are definitely on our schedule," Kristen said.
The couple moved to the community when they were expecting their first child in 2005.
Over time, they've enjoyed using the new Central Park Recreation Center and bike trails, but have always taken advantage of the community's activities.
"We started going to the Farmers Market when all it had was tomatoes and apples," Patrick said.
"I used the new interchange to go to Bass Pro this morning, and it only took me two minutes," he said.
"We didn't realize how convenient it would be," Kristen said.