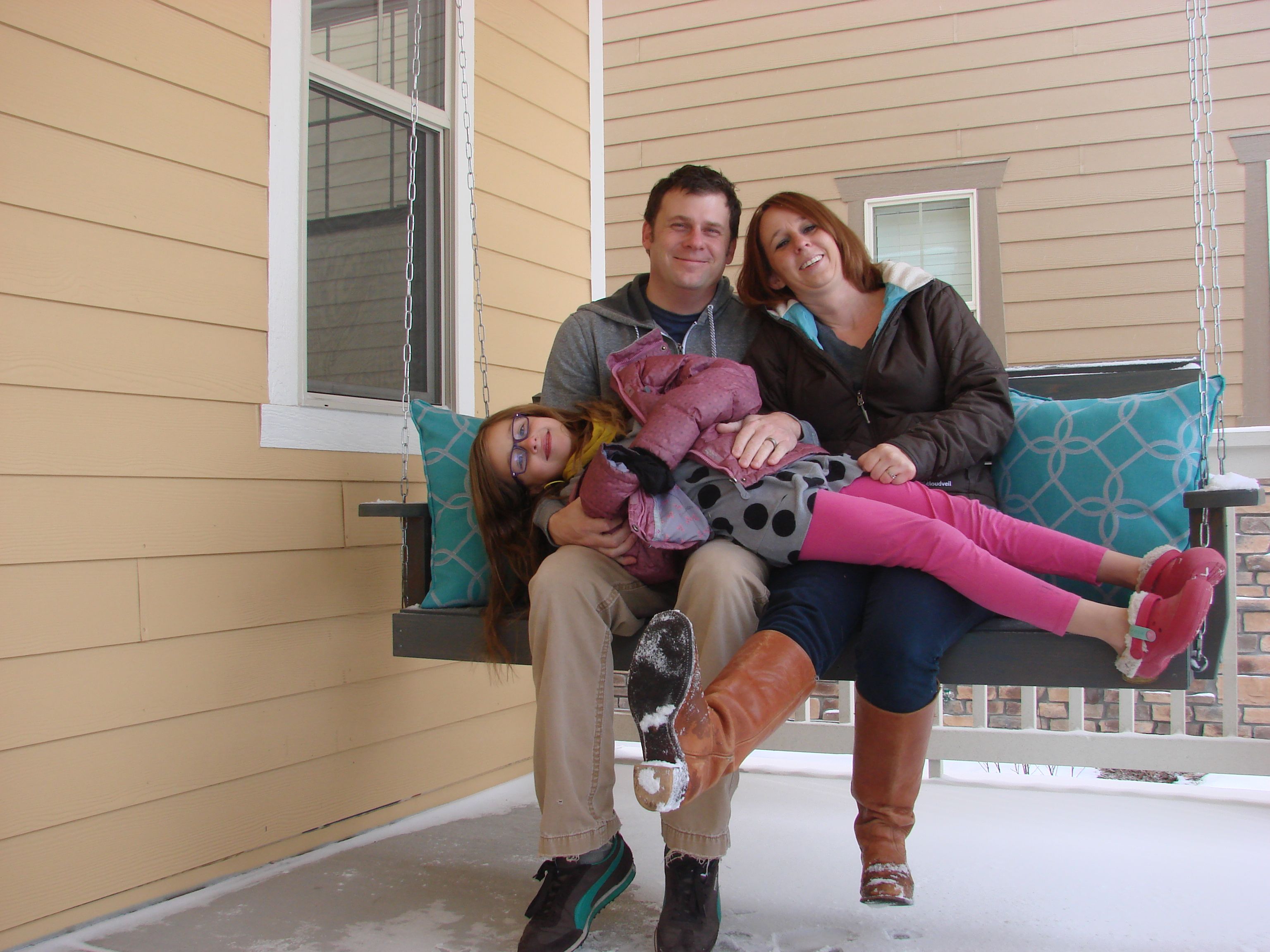 The Lairs are making a few new friends.
"We moved from Arkansas, where everyone's friendly," Sarah Lair said. "Here, it's nice to live in a neighborhood that's still growing – everyone's excited to meet each other."
She, her husband, Mike, and their 7-year-old daughter, Eden, just moved into Conservatory Green neighborhood.
"We wanted new construction so we could customize everything and make it our own," she said. "It's just the three of us, and this is our third home as a family – we were looking for a place to stay. This is it."
The family picked KB Home's Tallgrass collection and moved right before Halloween.
"We went trick-or-treating and then had people over to see the house. Boxes and all," Sarah said. "We even hosted 23 people for Christmas. It's just nice to have the space."
The Lairs rediscovered Central Park when they moved back to Colorado in 2009.
"It was amazing to see how the neighborhood had evolved because we were here when this area was an airport," she said. "We just fell in love with the parks and everything."
Now Eden goes to Swigert International School and swims with the Stingrays.
"I'm a fast swimmer for my age," Eden said.
"Her elementary school teacher became one of her close friends, and one of Eden's best friends lives at the end of the block," Sarah said. "We even know most of the neighbors in our courtyard."
Their home and others in the Tallgrass collection share a green space and community garden.
"We're also planning a side garden, which will be Eden's," Sarah said.
"I might plant some lettuce since it's shady," Eden said. "But I want one part to be a fairy garden; I'm not sure about the rest."
Beyond the schools, the Lairs were drawn to location and residents.
"The schools, the parks, the community – has so much to offer," Sarah said. "That and the homes attract a diverse group of residents. We wanted Eden to have other kids to play with, and we're one of two families on our block. There are also neighbors without kids and older adults. It's nice for Eden to grow up in a diverse neighborhood."
The family also loves Central Park conveniences.
"It's fantastic to be 15 minutes from everything without being in the suburbs," Sarah said. "For fun, we like the markets, events and the Sam Gary library. Plus, it's so nice to be able to walk to a park … we meet new people every time we go."
Now the Lairs are settling in.
"We bought this house because of the natural light and openness. Plus, it allowed us to have everything we need, but not go over budget; it was a good investment," Sarah said. "KB was amazing to work with. We were out here every day while our home was under construction – they met every request we had."
And the family's only three blocks from future amenities in Conservatory Green.
"I can't wait to see how everything looks in the summer," she said. "We just love it."