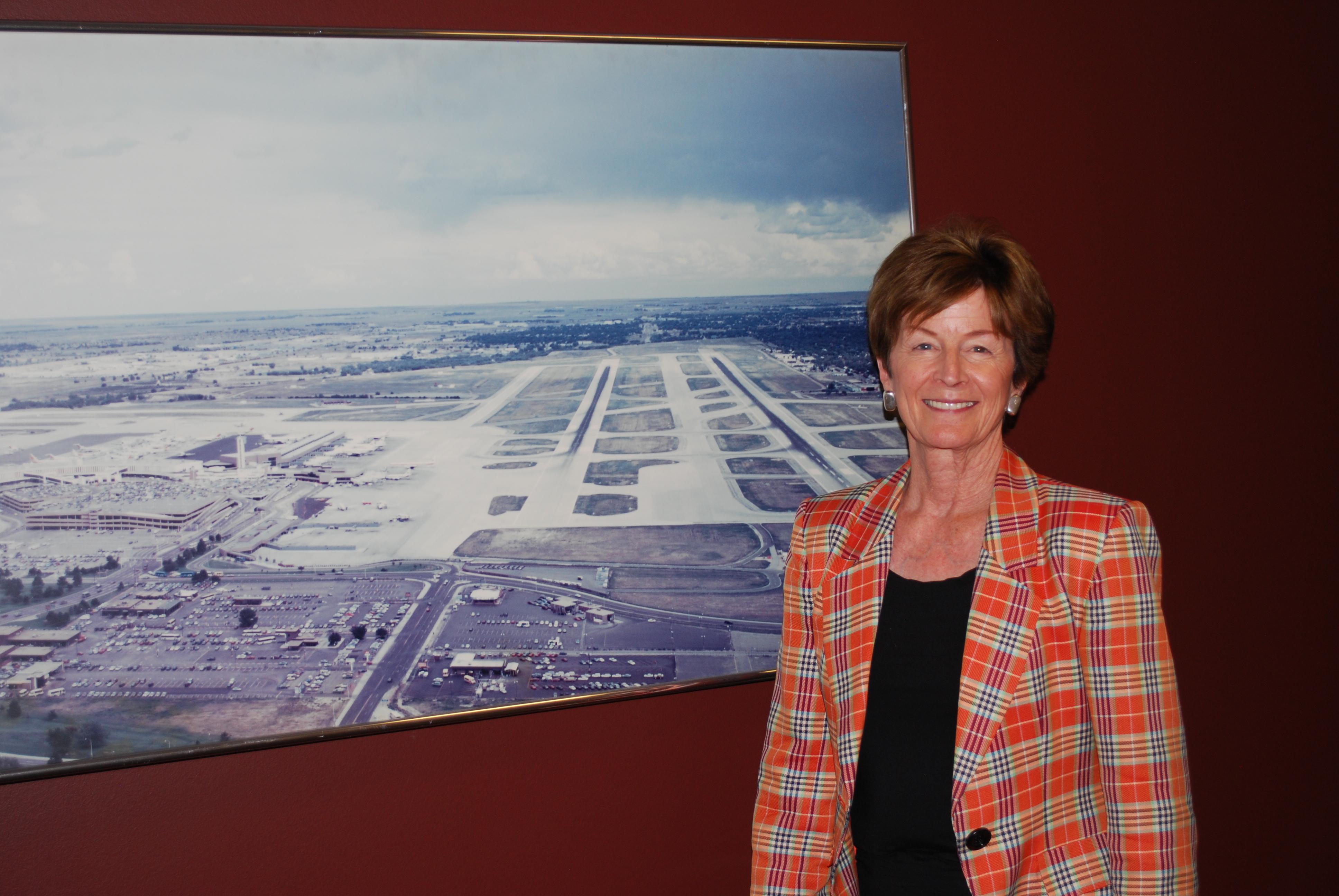 Beverly Haddon began a relationship with the Stapleton neighborhood long before its first homes were built.
The Chief Executive Officer of the Foundation was part of a group of 15 business members gathered together by Denver philanthropist Sam Gary to create something unique in the spot of the former Stapleton International Airport.
"He was worried the area would be sold to one greedy developer that would split it up into different projects and then leave," Haddon said. "Sam said, 'What I want to do is break the pattern of urban sprawl.'"
The business group and other community minds worked together to create the Green Book, which laid the groundwork for a master-planned community that Gary hoped would attract families and others to stay in Denver instead of moving to the suburbs.
By 1995, the Foundation was created and had raised $4 million to fund this vision. The SDC was then formed to lead the first few years of the redevelopment's planning before Forest City Enterprises, Inc. (now Brookfield Properties) was chosen as the master developer in 1998.
"We wanted to redevelop the old airport to look similar to the neighborhoods that are adjacent to the redevelopment, creating a seamless transition between the areas," Haddon said, adding that the community's home designs were inspired by Denver architecture that created a place for front porches along the street and moved the garages to the back.
Building on the Green Book's principles, the Foundation's mission touches on four main areas:
Healthy neighborhoods
Education or lifelong learning
Neighborhood connections
Sustainability
The Northeast Transportation Connections (NETC)as well as the be well program that fosters wellness and health education stand as just two examples of the foundation's efforts.
"NETCs are really created, and there are about seven of them in the state of Colorado, to solve a crisis," Haddon said. "We created ours to prevent a transportation crisis," adding that the NETC has helped bring alternative transportation to the community and recently opened an office location in The Hub.
"We're just simply trying to implement the principles of the Green Book," she said. "I think my favorite part about Central Park is the spirited sense of community – people are very constructive and passionate. "The residents and businesses, alike, care about this community.
"And what I'm most proud of is attracting really talented people to the foundation and watching them grow."
Learn more about the Foundation!