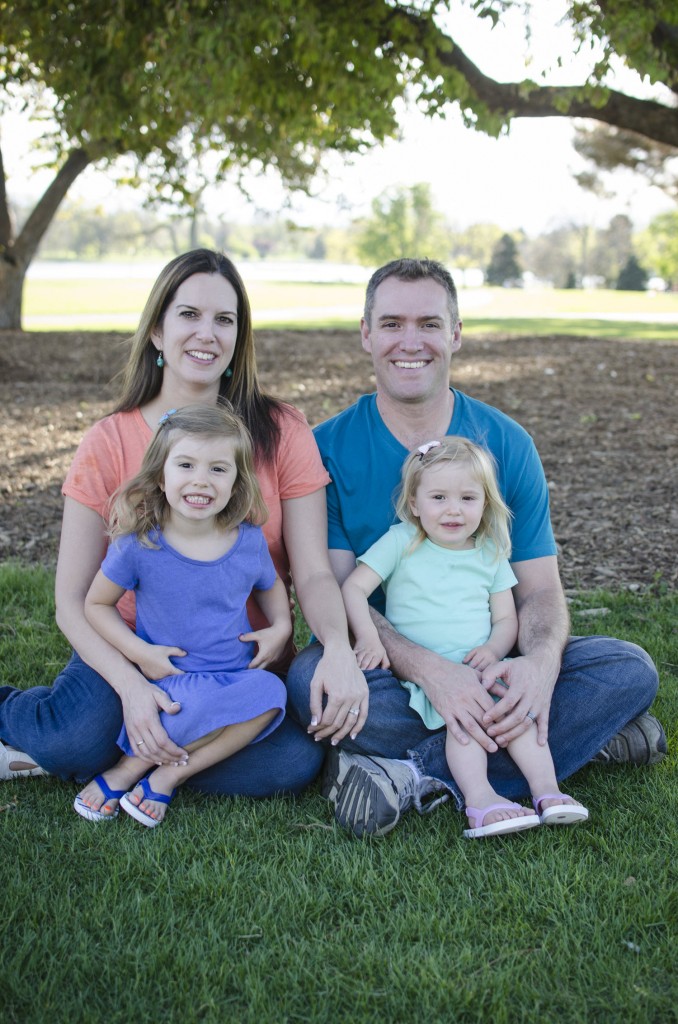 By: Gin Butler; Visitor Center Ambassador
I admit that there are times when my body is present, but my brain takes a nap. That was exactly what was going on when I was first introduced to Wills & Wellness. My first reaction was the title had to do with individuals having the "will" to get "well"! Get it??? Oh, well, one's brain can't be on full alert all of the time.
Now that I've done my research on the name and interacted with one of the partners, I'm pleased to educate the readers of our blogs.
Kim Ruddell is an attorney and owner at Wills & Wellness Estate Planning and (just as important) is a resident of Central Park. Since relocating from Houston some 15 years ago, she has lived in a number of Denver area communities; however, about a year ago after getting married, and becoming a mother of two girls (with a third on the way), they decided on Central Park as a place to put down their roots.
At this point, my interview with her took on two different directions. The first part is in regards to "why Central Park"? Although she didn't say it, her answer was similar to "why not". The second part of our discussion was in regards to her business.
Why Central Park? Kim's response was, in my humble opinion, the perfect answer. She mentioned all of the amenities that were strong motivators of the original community plan (i.e.: parks, shopping, walkability, pools, schools, sustainability, etc.). The most important factor was the safety of their children; the fact that they could play outside without much concern on the part of the family. The Parkwood Home offered everything they were looking for.
As we continued to talk, our conversation became more about her company, Wills & Wellness (www.willsandwellness.com).
Kim had started her career as a criminal defense attorney, but subsequently decided she was not comfortable with the court system. She wanted to practice a division of law that was more proactive and preventive. As a result, she has since joined Bonnie Bowles and the firm became Bowles Ruddell & Associates Ltd. (d.b.a.Wills & Wellness).
Wills are something so many folks tend to put off "until later"; and Estate Planning is seen as something you do only if you're very wealthy. Such is not the case. The Mission Statement of Wills & Wellness reads "We are parents and estate planning attorneys serving, collaborating with, and empowering families and individuals with excellent counsel and education by giving them PEACE OF MIND about the future of their children and loved ones."
I was a perfect example of a client; my will is in a safe (it was written over 10 years ago) and, so many things have changed (i.e. retirement account, death instructions, etc.). Kim explained to me that without proper planning, my will would have to go through probate court, causing my children additional expense, delay, publicity & hassles. That was certainly an eye opener, especially because my children do not want to discuss this topic.
With proper estate planning, your family is able to carry out your desires without the oversight of the court system.
Kim was pleased to say that many of the residents are clients of the firm. Additionally, they conduct FREE talks. Their website www.willsandwellness.com/free-talks is where you can locate the times, dates and location of the talks. They can also be found on all of the social media networks (i.e. Facebook, Twitter and Pinterest).
So think about it folks; give them a call (720-266-8190), sign up for one of their talks. Consider the peace of mind you'll have thanks to Wills & Wellness. Oh, and you might want to seriously contemplate the Will to stay Well. Doing your estate planning is just another step in staying well!