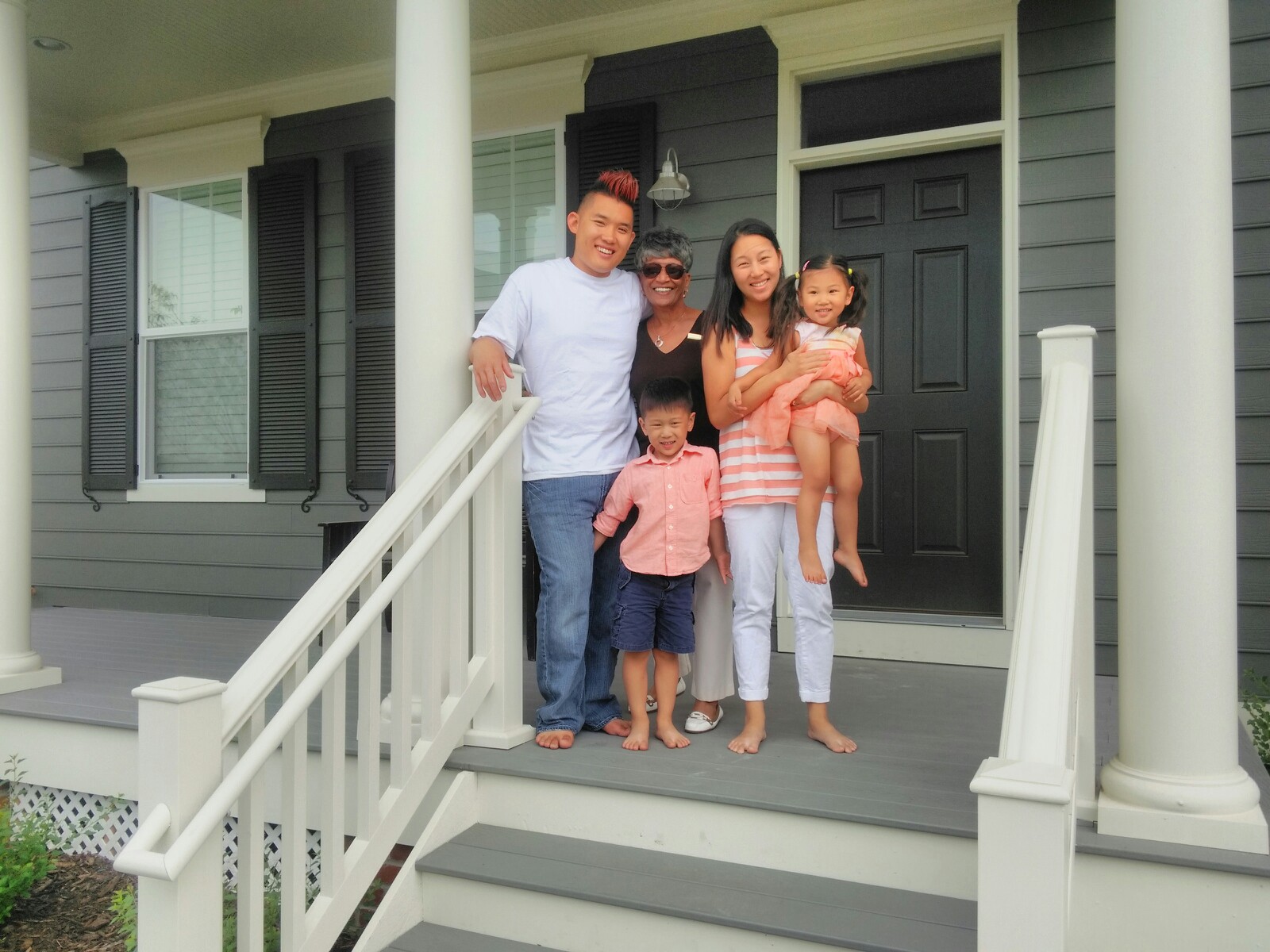 By: Gin Butler, Visitor Center Ambassador
As a Visitor Center Ambassador, I meet so many individuals interested in the community's growth and the vast array of neighborhood options.
Now, as an Ambassador, we don't get to really "know" our potential homeowners; however, we introduce them to the overall community. Typically, they subsequently buy a home. And they even occasionally stop by, after they've moved in, to get an update on the community. In the case of Janet and Joe Kim, they took the interaction a step further.
Janet and Joe have made it a point to get to know us at the Visitor Center. As soon as they realized they were going to share parking with the Visitor Center they made a point of contacting us to make sure they, or their contractors, weren't infringing on our space. You see, they are the new homeowners of a Parkwood Beacon Hill Row home that shares an alley with the Visitor Center.
Over the last two months there have been the usual greetings, "Hi, how are you?, How are the kids?, When do I get to sample your BBQ?" (I used to manage a non-profit so I'm not bashful about begging and Joe is the owner of Dae Gee, a Korean BBQ restaurant!). Given this sampling of our conversations, you can imagine my surprise when Joe recently came to my rescue.
On July 3rd, anxious to leave work and enjoy the holiday weekend, my coworker Tammy noticed my passenger side tire was going flat. After calling Triple A, and being advised of a 90-minute wait, let's just say I was not a "happy camper".  Joe came to inquire about the problem and told me to cancel the request for Triple A. He then proceeded to take care of my tire.
Now to many of you, this would probably not be a major issue, but for me it was. You see, when I want to go somewhere I expect to get in my car, turn on the ignition and go. I don't want to hear any strange sounds or see random lights flashing on the dashboard. So a flat tire was catastrophic for me!  All I could do was pace and attempt to put myself at ease, you know, by speaking incoherently.  Joe, however, remained calm while changing the tire. His wife Janet stood by to assist – mostly in helping to keep me calm. Within 15 minutes I was happily on my way.
To me this simple act of kindness was so special; and a prime example of the generosity I see daily in the new Conservatory Green neighborhood. So, a big THANKS to the Kims!
And that's how we roll out here in Central Park!